Ray Anderson is the founder and Chairman of Interface The soloist term paper, one of the world's largest commercial interior furnishings companies, with sales in 110 countries and manufacturing facilities on four continents. He is author of Mid-Course Correction: Toward a Sustainable Enterprise.
Anthony has spent more than 30 years in resource recovery and management and is the principal for Richard Anthony Associates, a firm that helps businesses and communities plan for zero waste. Suhasini Ayer-Guigan manages the architecture department at the award-winning Auroville Building Centre in South India, where she works with alternative building materials and renewable energy. Elizabeth Beale is President and CEO of the Atlantic Provinces Economic Council. Beale serves as an advisor to senior levels of government on regional development in Atlantic Canada and as a Governor of Dalhousie University. Based in Ahmedabad, Gujarat, SEWA is the largest single trade union in the country with a membership of 687,000 women.
Among SEWA's achievements is the SEWA Bank whose capital is made up entirely of members' own contributions. Blackstock is one of Canada's leading and most eloquent spokespersons for the promotion and strengthening of First Nations cultures and knowledge. Frank Bracho, Venezuela, is a Stanford-trained economist, devoted Gandhian, former Venezuelan Ambassador to India, and author of several books on sustainable development, health and culture. Bliss Browne is founder and President of Imagine Chicago, a remarkable and innovative civic project founded in 1992 that has inspired a global movement on six continents. For the past 12 years Devorah has catalyzed sustainable and proactive programs in the region.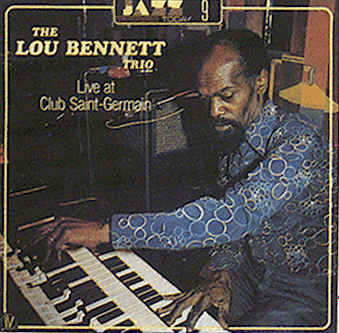 David Bruce is Director of the Rural and Small Town Programme, Mount Allison University, New Brunswick. He is a co-investigator of a large national rural research project examining approaches to Building Capacity in Rural Canada in the New Rural Economy. Mus, serves as Chair of the Troubadour Foundation and is CEO of Troubadour Music. Tashi Chhozom is Judge of Zhemgang district in Bhutan, and is Bhutan's only serving female judge. Jean Guy Comeau is an Acadian woodlot owner from New Brunswick who fought his way out of poverty and worked for nearly 40 years in a pulp mill, and Francis Wishart is an environmentalist, painter and winemaker with homes in France and New Brunswick.
Together they have challenged the highly capital-intensive, mechanized forestry methods in common use today and worked for a new community-based, environmentally sustainable forest policy. Katherine Covell is Executive Director of the Cape Breton University Children's Rights Centre, a professor of developmental psychology, and a leading researcher on children's rights. John de Graaf has been writing and producing award-winning television programs for several decades, including the popular PBS specials Affluenza, and Running Out of Time. He is co-author of Affluenza: The All-Consuming Epidemic, and National Coordinator of the "Take Back Your Time" campaign.
His film Switch on Bhutan has been shown on the Public Broadcasting Service network in the USA. Tshewang is the lead actor in the recent award-winning Bhutanese movie Travellers and Magicians. Wilhelmina Donkoh is a lecturer in African history in the Faculty of Social Sciences at Kwame Nkrumah University, Kumasi, Ghana, specialising in Ashanti history, and co-author of The Just King: The Story of Osei Tutu Kwame Asibe Bonsu. Chencho Dorji is a consultant psychiatrist and technical advisor to the National Mental Health Program in Bhutan. He has written several articles on mental health in Bhutan, including "Achieving Gross National Happiness through Community-based Mental Health Services in Bhutan," presented at the First International Conference on Gross National Happiness in Thimphu in 2004. Lam Dorji is Director of the Department of Planning in the Ministry of Finance of the Royal Government of Bhutan, and previously served as Director of the Department of Budget and Accounts in the Finance Ministry. Rinchen Dorji, an engineer by profession is Director of Department of Urban Development and Engineering Services, Ministry of Works and Human Settlement.
Prior to assuming the present post, he was Director of Department of Roads. James Drescher is Director of The Maritime Ecoforestry School and the caretaker and forester for Windhorse Farm, a highly successful 160-year experiment in low-impact, sustainable forestry in Nova Scotia. His practice of 'enrichment forestry' is based on the principles of "nothing missing" and concern for the welfare of all living beings. Holly Dressel is a journalist and co-author with David Suzuki of From Naked Ape to Superspecies and Good News for a Change: Hope for a Troubled Planet. Holly in her own words: Who Owns the Forests? Print PDF of Who Owns the Forests? Dasho Zangley Dukpa is Vice Chancellor of the Royal University of Bhutan, and was previously a District Governor, Principal of Sherubtse College, and Deputy Director in Department of Education in the Royal Government of Bhutan.